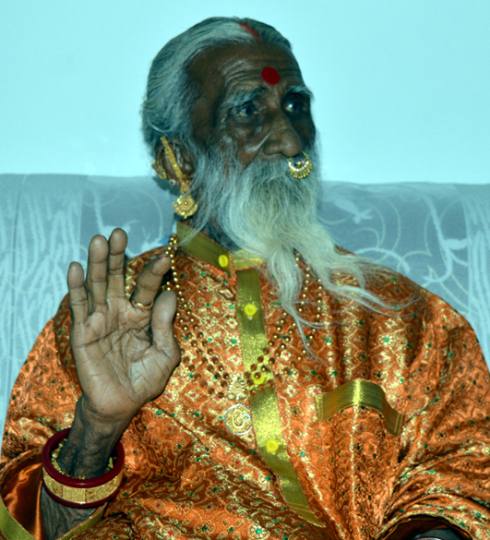 80 वर्ष से बगैर खाए-पिए बने सिद्धि के पर्याय :चुनरीवाले माताजी | प्रहलाद जानी
Ambaji: In the famous pilgrimage Ambaji, Mataji Devlok, who has been living without food and water for the last 76 years, has passed away. Has passed away at Charada at the age of 91 years. His body will be laid to rest at Ambaji from 26th to 27th. Also Samadhi will be given on 28th. Chundiwala Mataji's original name was Prahladbhai Jani.
For the last 76 years they have not taken food or water. Her body will be kept in Ambaji for two days so that the devotees can have a final darshan of Mataji.
Synonymous with accomplishment without eating and drinking for 80 years.
Prahlada Bhai, born in village Charada under Gandhinagar district of Gujarat, was only 10 years old when his hunger and thirst did not require stools or urinary excretion. This series has been around for 80 years.
According to spiritual experts, Baba's Brahmarandhra opened in Tarunai and due to this he not only rose above hunger and thirst but he also got divine blessings. After this, Baba kept doing pilgrimage for several decades. For three years he did penance in Kailash.
He remained silent for 25 years. Baba chose the foothills of Girnar for austerity in the old age of cultivation. It was here during the Sadhana that Baba got darshan of Maa Durga and the mother provided her chunari. Baba, who had lost his name and his identity after being engaged in spiritual practice for a long time, got a resurrection and after this he got a new introduction and new identity as Chunari Mataji.
With this identity, Baba Ramai, close to the famous pilgrim Ambaji temple in Gujarat, and the small room where he burnt Dhuni, has been the focus of fulfilling the wishes of devotees for four decades.
------------------------ Baba's claim has been well tested
- Prahlad Jani's nothing to eat
- The claim of being completely free from the action of drinking and excretion has been repeatedly tested medically and scientifically. According to eminent neurologist Dr. Sudhir Shah who tested him, he has undergone physical transformation.